Buying physical gold
To invest in gold in a simple way, you can buy it in physical form (coins or bullion), for example through players such as CPoR Currencies, the Comptoir National de l'Or... 
It is preferable to avoid banks because of the commissions and other charges levied. 
It is better to use coin, the most liquid parts. "In France daily quoted coinswith, of course, the 20 Francs gold Napoleon the following coins in the first place:
 The Swiss Cross 20 francs
 The Krugerrand, the 50 Pesos
 The Sovereign (George V)
These coins are 90% or 91.6% gold. They have the advantage of having high liquidity, and are accessible from 250 euros. 
Caution, some precautions are required before purchasing coins: 
It is better to buy them under seal, with the associated number on the invoice, for for tax reasons (It is better to have a proof of the date of purchase of the gold, 
Preference should be given to coins packaged in sealed bags, which guarantee future resale without examination.
Turn to well-established professionals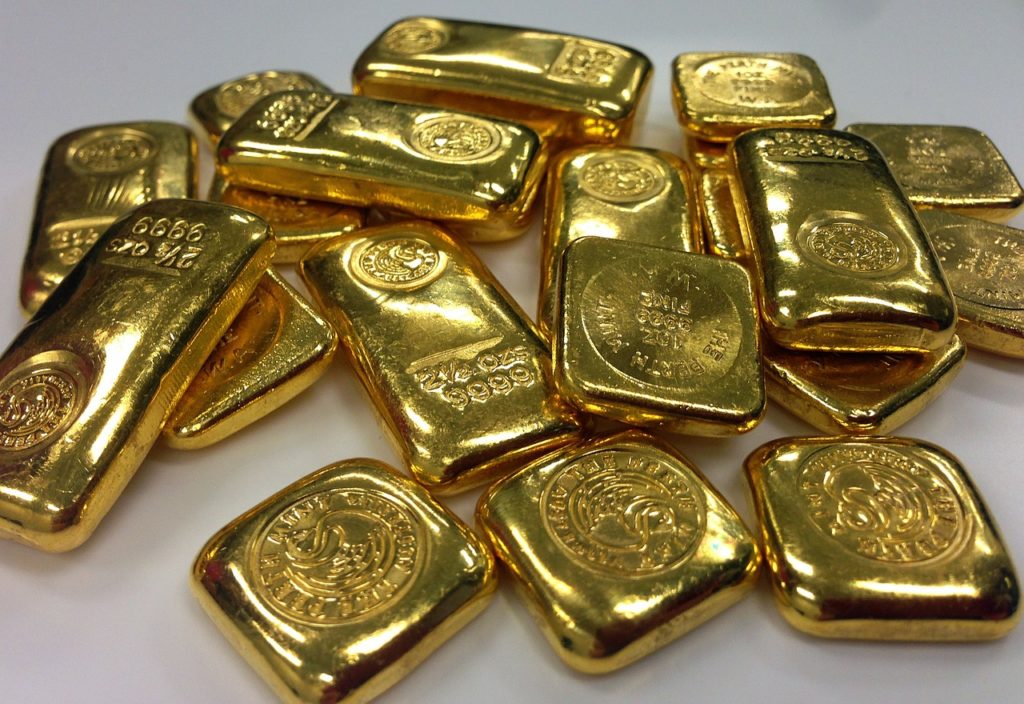 For buillion (1 kg) and small buillion (10 to 500 grams), "they must be accompanied by their test bulletin, on which the number of the bullion and the name of the smelter-tester are indicated. 
For the smal buillion, the blister pack serves as a bulletin. The purchase invoice, on which the buillion number must appear, must also be kept in order to be able to exercise the option of real capital gains tax on resale.
How to keep gold
Avoid storing gold in or around your home. It risks being stolen despite all the precautions you might take (sealed safe, "untraceable" hiding place) or even lost.
There are other solutions, this time outsourced. For example, you can store your gold in a bank vault. However, not all banks offer this type of service, which is also subject to a charge (from €80 to €500 per year, depending on the bank).
Internet trading platforms
You can also call on the services of specialists in the sale, purchase and safekeeping of your gold. Compare custody fees and require a certificate or title of ownership.
For example, at BuillionVault, you can buy gold, but also silver or platinum at professional prices.
Your precious metals are kept in a fully secure and insured environment for a relatively low flat fee.
You always keep the possibility to withdraw your precious metals such as gold in the form of 100 g buillion or 400 ounce bars.
Physical precious metals can be purchased as a stock side, gram by gram, it is even possible to set up regular purchase programs.
Specialized brokers are the preferred intermediaries. Coins must be kept in sealed film until they are resold. Prefer outsourced storage methods.
How can I buy gold by other means?
You can also bet on indexing products, such as the Gold Buillion Securities certificate, an unhedged listed certificate that replicates the evolution of the yellow metal's price in dollars.
Informed and reactive speculators may consider betting on gold - upwards or even downwards! - via derivatives: warrants or unlimited turbo. Beware, these last products have a leverage effect, sometimes very important: enough to make very important gains, but also massive losses...
It is also possible to bet on gold mining equities ?
For those who want to bet on listed companies in the gold mining sector, it is better to go through funds rather than buying shares directly, in order to smooth out the risks.
This will enable you to take an interest in mutual funds such as CPR Global Gold Mines, BGF World Gold, Edmond de Rothschild Goldsphere, etc.
And the trackers
The advantage of these passive management products is that there is no entry fee, while the annual fee is limited. You can choose between the Lyxor MSCI ACWI Gold or the VanEck Vectors Gold Miners ETF. 
OFI Precious Metals
Precious metals represent a diversification tool for the portfolio.
Their performances are not very correlated, i.e. not very sensitive, to those of the main asset classes (equities, bonds, etc.) and show good resilience in downturns.
The OFI Precious Metals Fund aims to provide exposure to the major precious metals through replication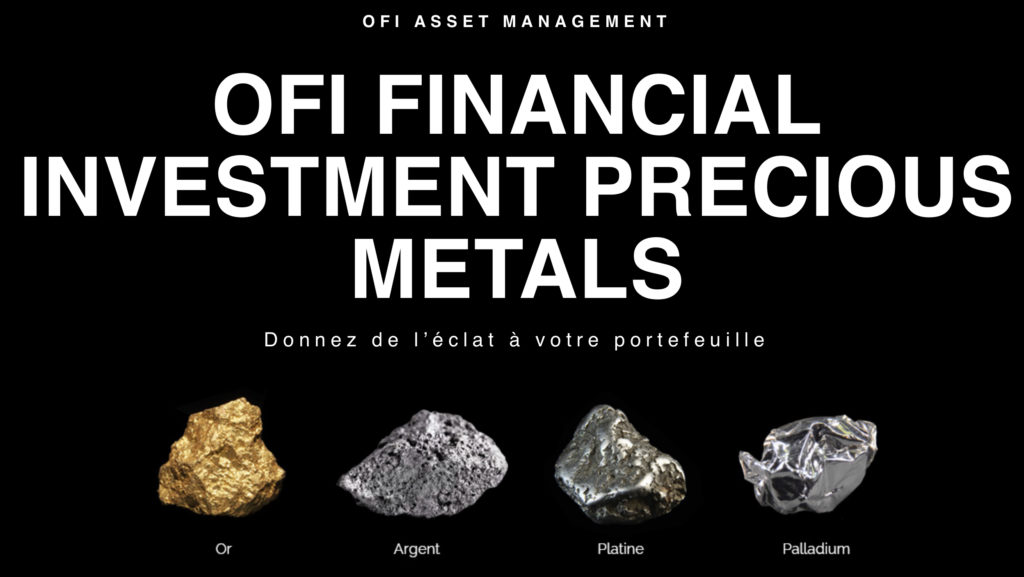 It is a simple and transparent offer, exposed to the performance of gold and precious metals, without investing in the sector's mining shares. The fund is hedged against currency risk and is eligible for life insurance saving scheme.
It is not an investment in mining sector equities but a direct exposure to the variation of precious metals.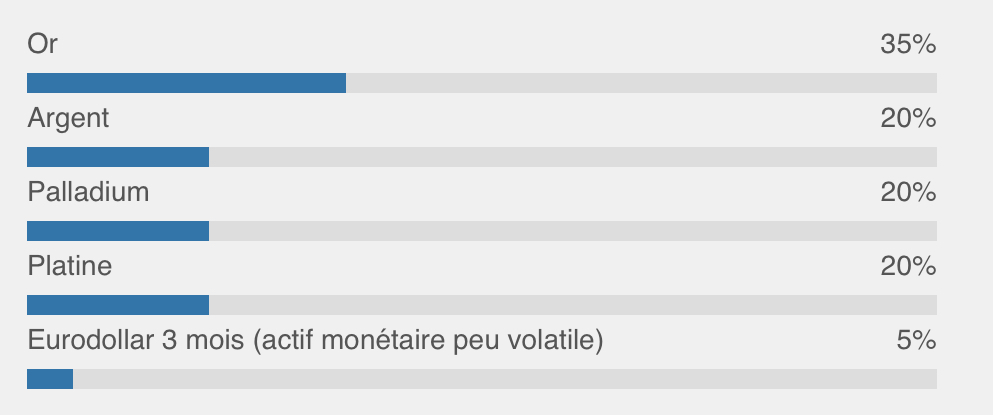 Gold is not only used for jewellery or monetary reserve purposes, it is also widely used in various industrial fields: electronics, medicine, pigments, gilding, optics... It is one of the most useful and used metals in the world.
Silver also has industrial applications, for example the manufacture of a photovoltaic panel requires the use of 20 grams of silver, the same amount as for 80 mobile phones or 20 laptops. 
Platinum, on the other hand, is a heavier and stronger industrial metal than gold. Platinium in very small quantities helps in the manufacture of anti-cancer drugs, in the creation of fibreglass, in jewellery and in the depollution of diesel engines.
Finally, demand for palladium for catalysts for gasoline engines has been very strong in recent years, fuelled by Chinese growth and the decline of diesel . Palladium is therefore a very important precious metal, available in proportionally smaller quantities and widely used, which has led to a sharp increase in its price for several years.